Oneplus is one of the popular smartphone brands across the world. Oneplus smartphone comes with OxygenOS which gives full experience of Stock android with extra features. Recently, several new leaks about the upcoming OxygenOS 12 were roaming around the internet. Some of them are true. Today, We are going to discuss the Top Upcoming features in OxygenOS 12.
OxygenOS is one of the popular android Skin designed for Oneplus smartphone by Oneplus. Most people love OxygenOS because it gives the full experience of Stock android, It has some extra features, It is bloatware and ad-free. Every year Oneplus releases a new OxygenOS version with a new android version. Now, Android 12 is already in progress. So, Oneplus has also started working on OxygenOS 12.
Rumors says that Oneplus is going to do major changes in his OxygenOS 12 in comparison to OxygenOS 11. Oneplus has also started forums in the Oneplus community to get feedback about new features and add to the OS. Well, we got some good news about this upcoming OS. Here are some major changes that may come with OxygenOS 12.
Also read: Get MIUI 12 Like Floating Windows in any Android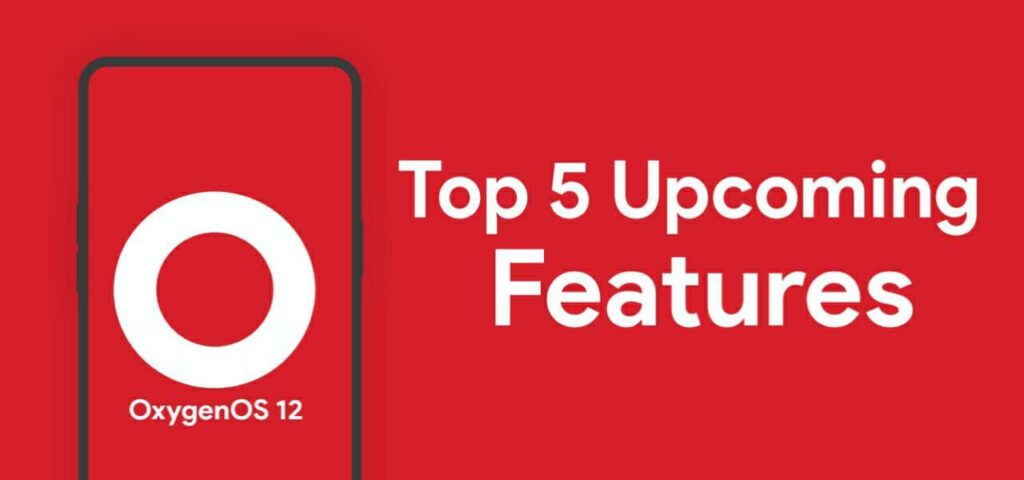 Top 5 Upcoming Features in OxygenOS 12
1 . Seperate Volume for Each app
After Xiaomi added Sound assistant in MIUI 12.5, Oneplus is now working on new Volume Controller where you can Set volume for each application. Well this feature was only available in Windows 10 and then Xiaomi Implemented in MIUI 12.5 and Now, Oneplus is also working on this.
2. Themes Store
Well If you use oxygenOS or any other Stock Android Based smartphone. You may know that you can't apply different themes on Stock android. You can change Accent color, QS tiles, etc. But Not Change theme of fully customize UI like other OEM's. Well Oneplus has started forums to ask their users about this feature and addition to it.
3. Ultra Powersaving Mode
In stock android, there is no option for Advanced or Ultra Powersaving mode. While other OEM's like Samsung, Xiaomi, etc have already added this feature. Well OxygenOS is also working on Ultra Powersaving mode. When you enable this mode, all apps will be restricted. Only, common apps like Dialer, messaing, etc will work.
4. FPS Counter in Game Space
We all know that this era is Mobile Gaming Era where Various Mobile Games became popular like PUBG Mobile, Call of Duty Mobile, Free Fire and Some other games are in works like Apex Legends Mobile. Well, Oneplus is adding FPS Counter which is very helpful for Mobile games. There are some other improvements in Game Space as well
5. Wireless Transfer from Mobile to PC
If you use any Apple Product like iPhone, Mac, iPad, etc. You have been amazed by the Environment of Apple where you can take calls from any apple device, You can copy-paste from iPhone to Mac, etc. well Oneplus is adding Wireless transfer where you can transfer files from Smartphone to PC (windows)
6. Some Other Features
Some other features like Black Dark Mode, Partial Screenshot, etc are also coming in upcoming OxygenOS 12.
Thanks for reading this article. If you found this article helpful and interesting, let me know in the comments section and also share it with your friends. For more interesting android hacks, tricks and Updates like this, Join our Telegram Channel.