Recently, ColorOS 7 Has been Released for Oppo and Realme Smartphones. ColorOS 7 Brings Some new features and changes in his Latest UI. ColorOS 7 will be based on Android 10. Oppo has also released the Update Schedule to ColorOS 7 for his Oppo Devices.
ColorOS 7 is an operating System Based on Android. It runs on Oppo and Realme Devices. Because Realme is a sub-brand of Oppo. It is a new Skin that Covers the Stock Android and Gives a new look and Some New features. There are not very important features available in ColorOS 7 but some changes have been made.
If you are using the Recently Released and Two years Before released oppo smartphones then, there may be chance to get ColorOS 7 update with android 10.
Features and Changes in ColorOS 7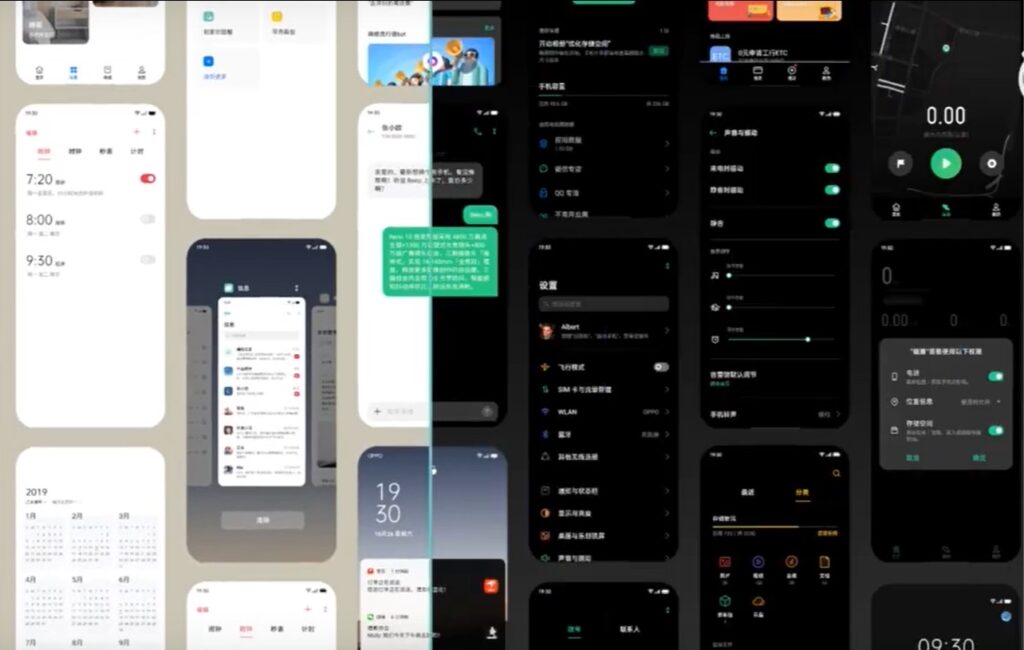 1 . Oppo Sans Font: In colorOS 7, a new font will be available called Oppo Sans. This font looks similar to Google Sans.
2. Dark Mode: Oppo has also added System Wide Dark Mode in ColorOS 7. It will be more interesting.
3. New Redisigned UI: ColorOS comes with New User Interface to give a new look to his users.
4. Customize Icons: You can customize the app icons including Shape, size and font.
5. Live wallpapers: ColorOS 7 Brings not just live wallpapers but it will also animate on fingertip touches.
6. Camera Changes: In Camera, ColorOS 7 Brings Beauty 2.0, Video Blur and Night View Modes.
Also Read:
Update Schedule Of ColorOS 7 for Oppo Devices
Phase 1
Phase 1 will start from November 25 and the following devices may get the update.
OPPO Reno
Reno Inspiration Edition
Reno 10x Zoom
Reno Barcelona Custom Edition
Reno Ace and Reno Ace Gundam Edition
Phase 2
In Phase 2 Only Oppo Reno 2 may get the update in December.
Phase 3 (Q1 2020)
OPPO Reno 2 Z
OPPO Reno Z
OPPO Find X (including special editions)
OPPO R17 (including special editions)
OPPO R17 Pro (including special editions)
OPPO K5
Phase 4 (Q2 2020)
OPPO R15 (including special editions)
OPPO K3
OPPO A9
OPPO A9x
OPPO A11
OPPO A11x
Update Schedule of ColorOS 7 For Realme Devices
Phase 1 (February 2020)
Realme X
Realme X Youth Edition
Phase 2 (March 2020)
Phase 3 (April 2020)
Realme X
Realme X Youth Edition
If you found this article interesting, please share it with your friends.